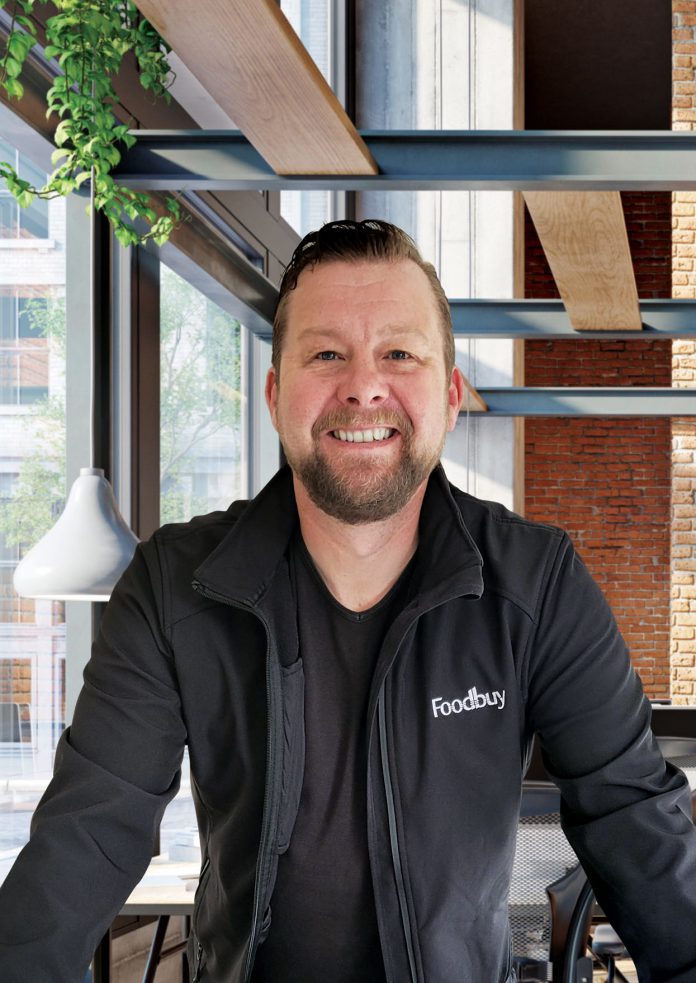 As one of the leading lights of Compass Group Australia and the standalone procurement business Foodbuy, Andrew Brightmore is scaling the heights of his profession. Compass has more than 11,500 employees across the country, delivering food and support services to a range of industries, from mining and aged care to education and quarantine hotels. Foodbuy is the sourcing partner for Compass, and ensures the seamless running of supply chains up and down the country. As an executive director for both companies, Brightmore is a key figure in the Food and Hospitality Procurement industry.
Perhaps becoming a high-flier was inevitable, as Brightmore first trained to be a pilot. Hailing from a family that for generations had deep connections with the UK's Royal Air Force, he initially looked to join the "family business". However, an opportunity to help establish Toyota's first bases in the UK saw him leave the military to begin a career that would span numerous industries in 17 different countries, before landing in Australia 10 years ago. It was with Toyota that Brightmore got his first taste of procurement and supply chain management – winding up with Compass in 2016 and leading Foodbuy since.
With Foodbuy, Brightmore has helped secure a wide range of clients who are now benefiting from the organisation's supply chain network and expertise. "We have invested in this procurement function at a level not seen in many industries," he says. "We're a procurement organisation that has our own customers and clients, so we are very customer focused."
One of Foodbuy's key supply partners is Bunzl, with whom Brightmore has spent a large amount of time establishing a partnership based on mutual trust and respect. "We have taken a long-term view and built a strategy that allows us to work together as two organisations for our customers," he explains.
And it is Foodbuy's focus on people and values – under Brightmore's stewardship – that has enabled the company and many of its clients to weather the storms thrown up by CoVID-19. Explains Brightmore: "We have over 5000 suppliers and over 200,000 products inside the Foodbuy business. Our job during CoVID has been to make sure not one single site has had to close, or the service has been negatively impacted because of the supply chain.
"The ability to do that successfully is very much linked to the quality of relationships we have with our supply partners and our work with them over a number of years, not just the last five minutes. "We're a hospitality business, so it's always about relationships. The quality of the relationships comes from the quality of the people, and the quality of time you spend with each other, even when the subjects are difficult.
"We focus on our people and the people in this organisation are absolutely amazing. I couldn't thank or appreciate them enough."