"The purpose of the office will be to provide inspiring destinations that strengthens cultural connection, learning, bonding with customers and colleagues, and supports innovation."1
Even though 61% of employees trust their employer to look after their well-being and 48% of executives rank it as a top workforce concern, only 29% of HR leaders have a health and well-being strategy. 2 Having healthy employees and a hygienic workplace can help improve both productivity and the bottom line. Regularly disinfecting and cleaning surfaces which are touched frequently – such as door handles, lift buttons and shared kitchen areas is a step in the right direction……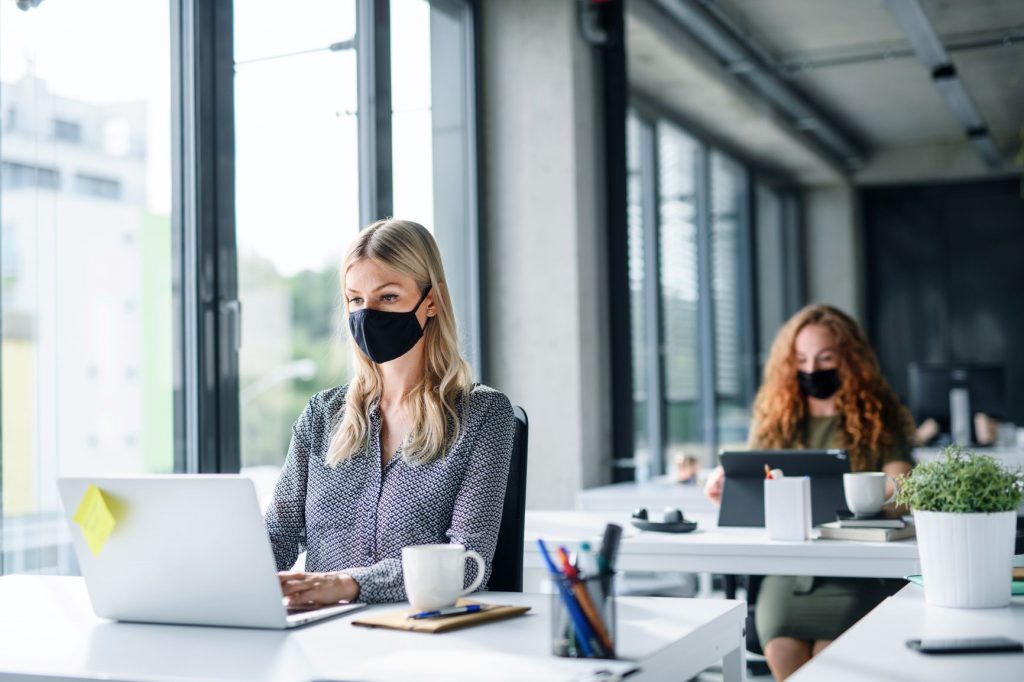 Did you know?
The average desk has 400 times more bacteria than a toilet seat5
In the span of 24 hours, the average adult touches 7,200 surfaces6 and touches their face 552 times 3
Undispensed exposed wiping rolls are typically handled 70 times4
No matter which surfaces they may touch throughout their day, give your staff and customers greater peace of mind by providing proven, hygienic cleaning solutions to help overcome germ transfer and support a safe work environment.
The WypAll® REACH™ Centrefeed System is a fully enclosed dispenser with wipers can be carried by cleaning staff, placed on their cleaning trollies or wall mounted for areas such as kitchens for easy access and can be used with your choice of disinfectant and chemicals.
Arm your cleaners and staff with this convenient and easy to use system so they can help drive hygiene standards throughout your facility helping create a safe work environment.
1 The Future of Workplace: How will COVID-19 and data shape the new workplace? Cushmanwakefield 5/27/2020
2 2020 Global Talent Trends Study, by Mercer
3 frequent habit that has implications for hand hygiene Kwok, Yen Lee Angela et al. 2015. American Journal of Infection Control, Volume 43, Issue 2, 112 – 114
4 Sapio Wiper Preference Research Aug 2018
5 U. of Arizona study by Gerba, C. 2002. First In-Office Study Dishes The Dirt on Desks. n=7,000, study conducted in offices located in New York, San Francisco, Tucson and Tampa
6 Zhang, N., Li, Y. and Huang, H., 2018. Surface touch and its network growth in a graduate student office. Indoor air, 28(6), pp.963-972