Providing nutritious and safe food to hospitalised patients is the objective for everyone involved in the process of preparing or serving food.
Without strict hygiene protocols being maintained, there can be a risk of bacteria being spread amongst patients, staff and visitors within a hospital environment.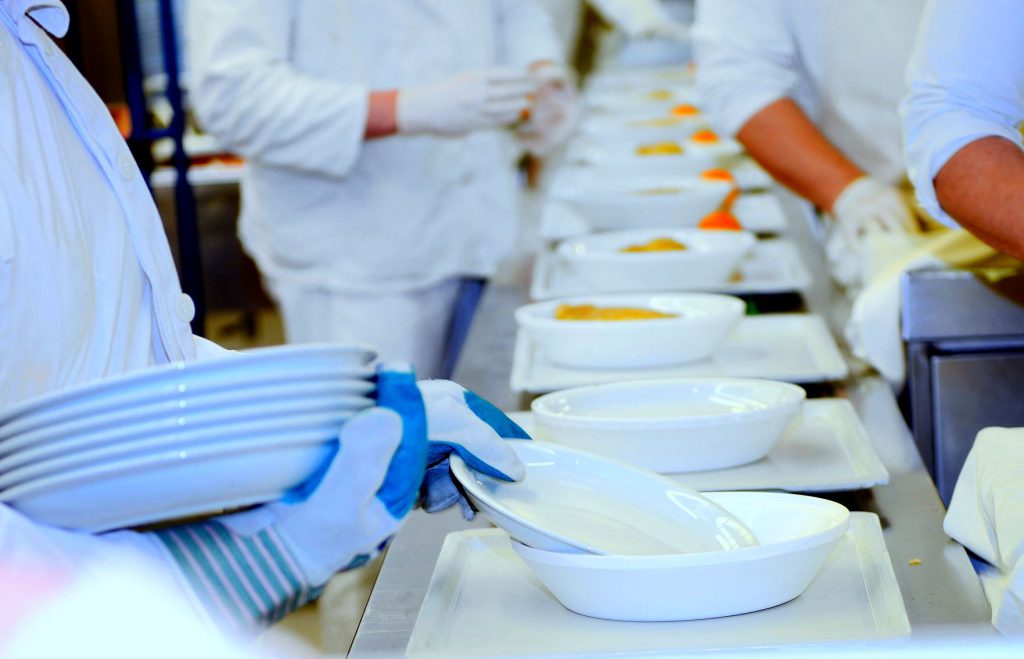 Common types of transmission are:
contaminated food
contaminated surfaces or objects1
Did you know?
Undispensed exposed wiping rolls are typically handled 70 times2
Users unwind on average over 2m of paper around their hand2
Cotton cloths can reduce the efficiency of disinfectant chemicals by up to 85%3
Choose the right wiper for your facility to help support your surface hygiene practices. Kimberly-Clark Professional™ offers a range of wipers designed for use in high traffic areas and suitable for food zones.
The WypAll® REACH™ Centrefeed System is designed to help you drive hygiene standards throughout your facility. It has a fully enclosed, portable system – designed to help prevent transmission of foodborne bacteria caused by handling of exposed blue rolls during food preparation. It is conveniently portable and can reduce paper consumption by up to 18%2. The WypAll® REACH™ centrefeed wipers are HACCP International certified FZP making them ideal for kitchen areas.
1 Source: https://www.foodsafety.com.au/resources/guides/food-safety-supervisor-guide-food-safety-hospital accessed 15/02/21
2 Sapio Wiper Preference Research Aug 2018
3 Source: https://www.ajicjournal.org/article/S0196-6553(13)00117-X/fulltext. "Decreased activity of commercially available disinfectants containing quaternary ammonium compounds when exposed to cotton towels", Charles Gerba, Ph.D, etal, American Journal of Infection Control, April 2013.