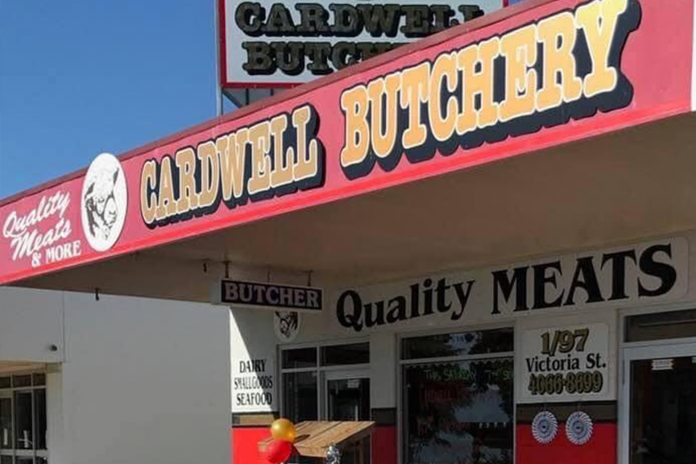 From the Butcher's Block is a series of interviews bought to you by Lesnie's. Get to know your local butcher better and hear from these craftsmen who work so hard to put the food on our plate.
This week we hear from Callan Ihle from Cardwell Butchery in Cardwell Qld. Callan started in the trade as a young lad and loved it from day one – and hasn't looked back.
Why did you become a butcher?
It was the first job I ever got, from when I was a kid. I loved it from day one. That was 18 years ago – and I'm still going strong. It's a great job and a great lifestyle, in case any of today's youngsters are wondering what to do with themselves.
What has changed most about the butcher trade since you joined it?
The customer's needs have changed. They're much more aware of value and are looking for things that are tasty and don't break the bank. There's a couple of us in this shop and we know talking to our customers is really important, so we know what they want and expect.
How did the craft of butchery and your skills improve with time?
Trends change over time, so we have to become more creative over time. Stock a wider variety of products and use secondary cuts. Some of the best value comes from the parts of the animal most people don't think about – like pork butt and oyster blade.
The most common question I get asked is about what to cook and how long to cook it for. There's more to being a butcher than just cutting up and selling meat.
What skill is being lost with modern butchery?
I see some of the younger butchers not being sure how to break down a body of beef. That's a shame as being able to use all the parts of the animal is important to getting the most value from it – for the business and the customer.
Also knowing where the cow was raised and killed – this makes a difference to the quality of the meat. I'm buying straight from the supplier, so this information is all part of the buying process.
What is it about being a butcher that most customers would not be aware of?
The time and effort it takes to make the finished product. There's a lot of work that happens behind the scenes – and there's no short-cut to being able to offer quality at the end of it all.
What is the most common piece of advice you give your customers about meat/chicken?
What seasonings to use on different cut of meats. There's so much available these days. Dry rubs, sprinkles, marinades. I like the Lesnie's products because the quality is always there. That's why I buy them. And they have lots of options to make a large variety of products.
What is your favourite dish to eat at home?
My wife's stir fry! If I'm cooking then I love cooking a roast or casserole.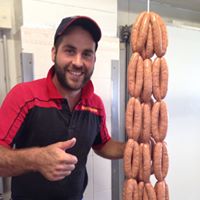 Thanks for your time today Callan, and sharing a little of your story. If anyone's in Cardwell, drop in and say hi to Callan and the team at Cardwell Butchery.