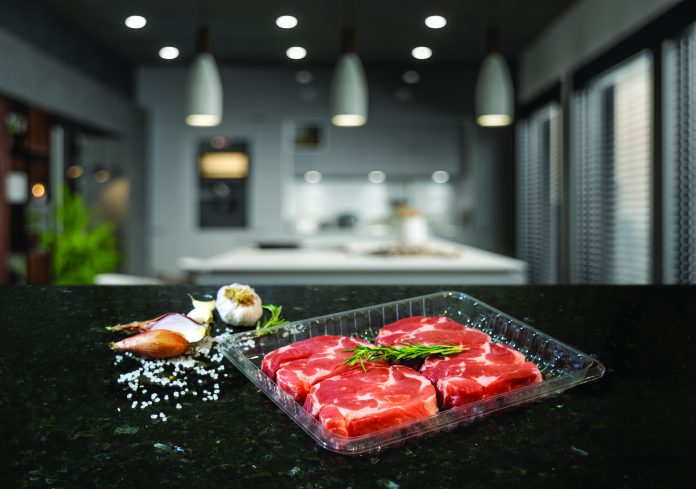 Alto's new rPET Moisturelock meat trays comprise recycled material and are accepted by every kerbside recycling scheme throughout Australia and New Zealand.
Comprising recycled material, Alto's Moisturelock trays are lightweight and fully recyclable. Now even more user friendly with their Gen 2 development.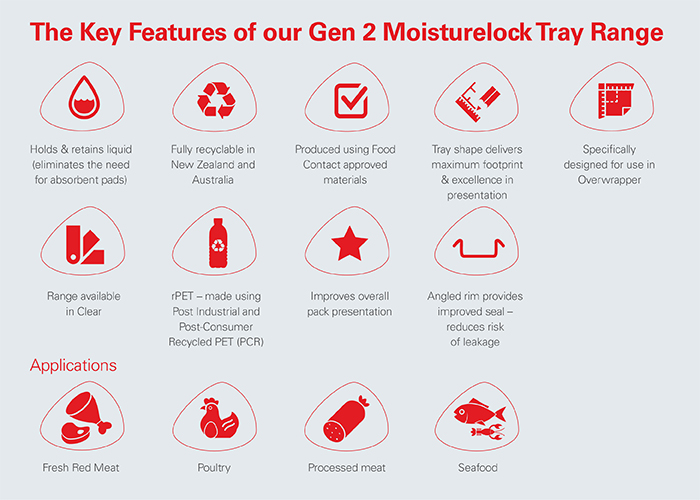 The tray's real innovation however lies in it's ability to capture fluid in the base, removing the need for a soaker pad. The cells in the base hold the fluid, even when tilted or turned upside down, meaning customers don't have to worry about any fluids getting in amongst their shopping. Coupled with a 30mm depth and revolutionary angled rim, Gen 2 Moisturelock protects the product and dramatically reduces leakage risk.
Moisturelock reduces total system costs and improves product presentation. Depending upon customer volume requirements, Alto's Moisturelock technology can be added to our existing barrier
tray range.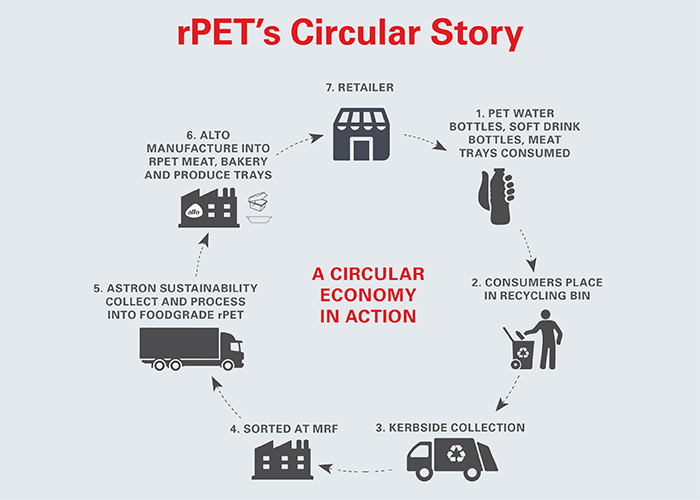 Why rPET?
• It's a sustainable, cost-effective, high performing solution that is a replacement for virgin PET
• No compromise to manufacturing efficiencies or product performance standards
• Requires less energy to manufacture per kilogram than virgin PET, further contributing to a decrease in the environmental footprint
• State-of-the-art processes and quality assurance standards have enabled Alto to develop rPET that can be combined with virgin PET and mimic its performance.