Every year, an average of 6,000 Australian Defence Force (ADF) personnel leave their military service.
The transition from military to civilian life can present significant challenges for our service men and women including loss of identity and purpose, career uncertainty, social isolation, mental health difficulties, trauma, and an increased risk of suicide.
Modern conflicts in Afghanistan and Iraq saw the deaths of 41 Australian service members; a figure which has been far surpassed by instances of current and former ADF member suicide – 419 between 2001 and 2017. The rate of suicide of ADF ex-service men from 2002-2018 was 21% higher than the national male average, and 127% higher for ex-serving females. This problem is pervasive and now well recognised by individuals, organisations, and the government.
Military service doesn't just impact those who have served, it effects the entire Defence family, from frequent relocations to family separation, as well as the additional implications that these factors have on parenting, family connection and career opportunities.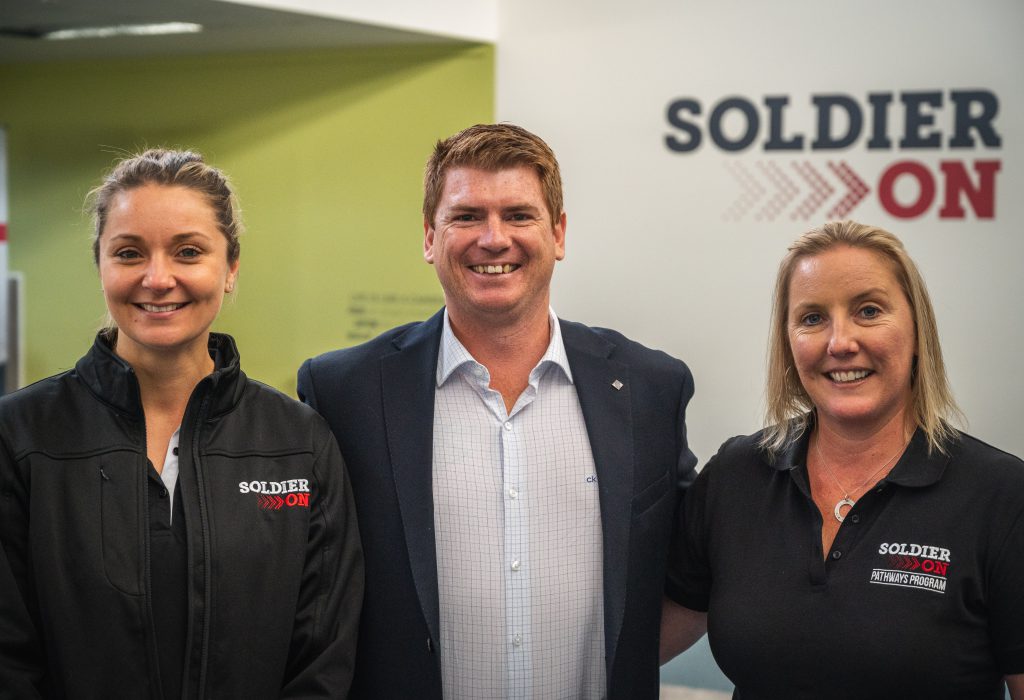 Soldier On works with ADF personnel, contemporary veterans and their family members to support them in all areas of their lives.
Soldier On is a not-for-profit veteran support organisation delivering a range of services to enable current and ex-serving veterans and their families to thrive. Currently reaching more than 6,000 members of the Defence community, Soldier On is Australia's only national fully integrated and holistic veteran support services provider offering a range of mental health and wellbeing services, education programs, employment and transition support, as well as activities focused on connections with family, friends, and the broader community.
Following recent events in Afghanistan, Soldier On has also extended these services to members of the Afghan Security forces and those who have played key roles in the ADF's responses to this conflict, including those who have supported our troops in Afghanistan such as Interpreters.
"The developments in Afghanistan pose new and resurfacing difficulties for those who have participated in this conflict, and those who still carry the wounds of their service, as well as the families who have been impacted. This is not limited to those who served in the ADF," Soldier On CEO, Ivan Slavich said.
"Many Afghan citizens have acted as key supporters and allies of our Australian forces in Afghanistan. These individuals face many of the challenges that our Australian troops have faced, including mental health difficulties, career uncertainty, and social isolation. As we have done with our Australian troops, we must support our veteran community," Mr Slavich added.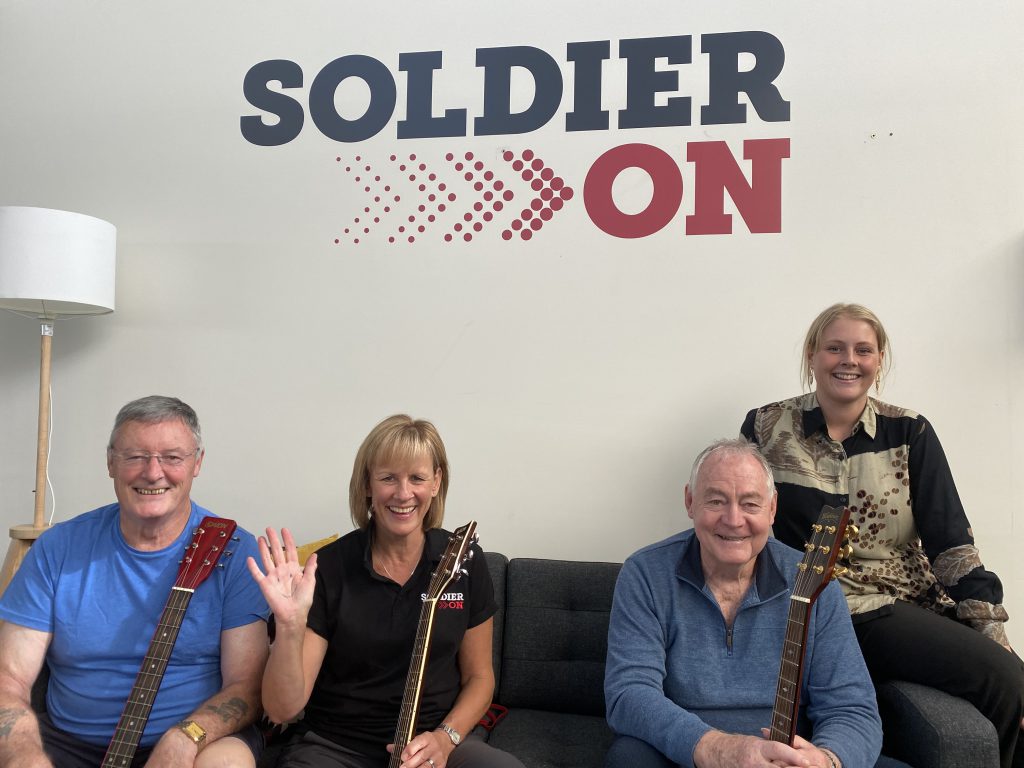 Since its establishment in 2012, Soldier On has grown into the country's foremost support-services provider for serving and ex-serving members of the ADF and their families with support available in every state and territory across the country.
Through the charity's Pathways Program, thousands of veterans have been able to retrain, upskill, gain formal qualifications, and find meaningful long-term civilian employment. And with around 2,500 participants currently enrolled on the program, it is likely the numbers of those beginning careers in new professional fields will continue to grow.
Soldier On is also helping many veterans and their families manage mental-health issues, with in-house evidence-based psychology treatments available to tackle such concerns as PTSD and social anxiety, as well as feelings of a loss of identity and purpose on leaving the ADF.
In promoting connection, Soldier On hosts frequent social activities across the country to encourage the veteran community to make new connections and interact with others who have served, or continue to serve, in the ADF as well as Defence family members.
Bunzl is a proud Gold Pledge partner of Soldier On, supporting veteran-friendly recruitment, workplace culture and retention, which includes training and development.
As more service personnel enter civilian life, Soldier On is the ideal platform for helping those who have served in the Australian Defence Force – and their families – to thrive.