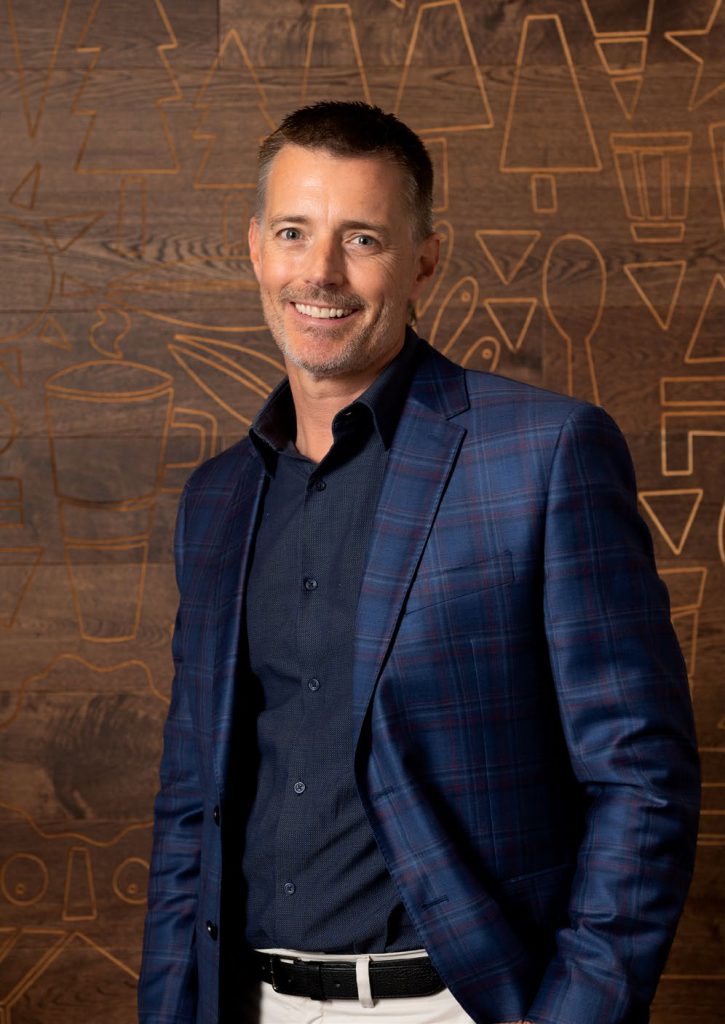 Like many Australian graduates, Chris Garlick headed to London when he finished university – but his first job wasn't quite the typical backpacking bar gig. He landed a job at Mobil Oil, and says the position gave him his first taste of a corporate career that would eventually see him become CEO of Starbucks Australia.
His next career move turned out to be a graduate role at BP Australia, based in Melbourne. "That started a really fantastic phase of my career," says Garlick, who stayed with the company for the next 16 years. This phase saw him take on various roles across BP's global businesses, including a stint in Chicago, before a fresh challenge arose in the form of a role at Coles as General Manager, Non-Food. "That, again, was a great experience and very different from BP," Garlick reflects. "I arrived in the middle of the turnaround at Coles after it had been purchased by Wesfarmers," he says. "And we found a way to start winning against Woolworths."
On a winning streak, Garlick joined Starbucks Australia as CEO in 2014. Over the past eight years, Garlick says his team has worked together to build a business with "longterm viability" in the Australian market. It has required taking the Starbucks proposition – "which is so strong and powerful throughout the world" – and applying it in an Australian setting. "We've been really thoughtful about how we've built our business model," Garlick says. "The cost of doing business in Australia is much higher than many other places, whether labour or supply chain or rents. The dynamics in this market, when you add them all up, create a lot of challenges, particularly relative to other places."
The outbreak of the COVID-19 pandemic in 2020 across the nation triggered a difficult period for the hospitality industry. With a large proportion of its network located in CBDs and tourist areas, Starbucks Australia was hit hard by lockdowns and travel bans. "We didn't have enough stores in the suburbs where people lived and were spending their time during COVID," observes Garlick. As a result, he says, "revenue fell away".
More than two years into the pandemic – and six months after the end of Melbourne's final lockdown – Garlick says business is bouncing back. People are returning to the CBDs; domestic tourism is strong and international tourism is also beginning to pick up. Starbucks is also finding success in expanding its footprint to the suburbs.
By far the most rewarding part of Garlick's job is the people – or "partners" in Starbucks parlance – that he works alongside. "I enjoy collaborating with people," he says. "I'm convinced that we're better together. The things you can achieve as a group is what gives me real pride."
Cover photography by Francesco Vicenzi at Organic Photo and VR.