In 1888 the first paper drinking straw was patented by Marvin C. Stone and by 1890 they were being mass-produced across America. Soon after, the first plastic products began to take over the world as a cheap alternative to their paper counterparts and the plastic straw was born. As plastic was cheaper to produce and more durable than paper, plastic straws quickly became one of the mainstays in assembly-line production globally.[1]
Now, there are an abundance of single-use plastic items manufactured by hundreds of companies across the globe, but the world has since shifted from thinking just about the convenience of plastic to the environmental impact of it as well.
Governments throughout the world are considering bans on some single-use plastic items and in most jurisdictions, this includes the plastic straw (unless it's being used by people who need it for medical reasons). In London, businesses are banned from supplying plastic straws and an EU directive bans certain single-use plastics, including cutlery, straws and stirrers.
Australian governments are now following suit, with South Australia being the first State to ban some single-use plastics, including plastic straws, from March 2021. Joining South Australia the Queensland Government is the latest Australian State to place a ban on plastic straws[2].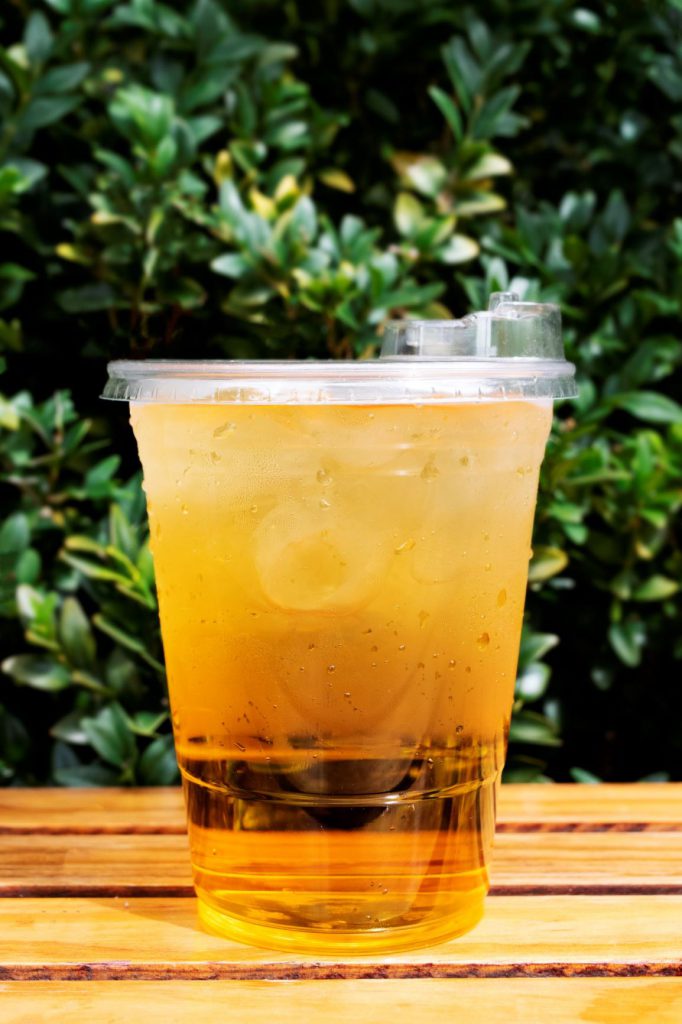 Alongside them the New Zealand Government recently announced new plans to phase out hard-to-recycle PVC and polystyrene packaging in a bid to reduce national waste[3]. According to the Climate Leaders Coalition 71% of New Zealanders do active research around the sustainability of a brand before purchasing a product.
With all these changes surrounding waste management and the use of plastic straws, the strawless lid is a new addition to the market to help businesses meet the requirements. The lids are light, more efficient, and significantly reduce the reliance on plastic straws.
Did you know?
58% of Australians believe businesses have a responsibility to prevent environmental damage[4]
87% buy products with a social and environmental benefits if given the opportunity[5]
And 87% of New Zealanders believe sustainability is a mainstream concern
In a survey of 1000 Australian shoppers, 57% rank climate change and the environment as the most important issues to them[6]
As consumers become more environmentally conscious, they want their businesses to follow suit. The innovation of Revive's rPET Strawless Lid supports a huge step towards more sustainable business practices. Revive uses recycled rPET (recycled polyethylene terephthalate) and PET (polyethylene terephthalate) to create their range of disposable cups and lids—following the universal conservation practice of reduce, re-use and recycle all in one product line.
Revive's strawless Sipper Lids are made from post-consumer recycled plastics to help reduce the environmental impact of plastics on two fronts. They're clear, strong, crack-resistant and have a resealable cap to limit any spills. Ideal for all forms of colds drinks, Revive's Strawless Lids are the answer to single-use straws for modern sustainable businesses.
---
[1] https://www.nationalgeographic.com/environment/article/news-plastic-drinking-straw-history-ban
[2] https://www.environmentlawinsights.com/2020/04/30/moves-towards-banning-single-use-plastics-in-australia
[3] https://www.incleanmag.com.au/nz-govt-to-phase-out-more-single-use-and-problem-plastics
[4] https://au.yougov.com/news/2018/01/04/businesses-and-environmental-damage
[5] https://www.forbes.com/sites/forbesnycouncil/2018/11/21/do-customers-really-care-about-your-environmental-impact/?sh=57f74039240d
[6] https://blog.retail.org.au/newsandinsights/ethical-brand-behaviour-and-csr-is-winning-customers-over