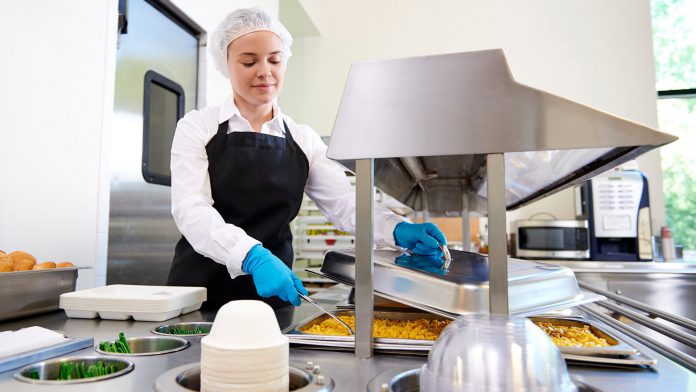 In Healthcare facilities, surface cleaning helps reduce the incidence of HAIs (Healthcare Acquired Infections). Within kitchen and food service areas, it's important that good cleaning and hygiene protocols are adhered to.
HACCP International approved WypAll® X60 Wipers are designed to help reduce the risk of cross contamination compared to tea towels that are used over and over. Here are 6 reasons why:
REDUCES THE RISK OF CROSS CONTAMINATION
Compared with laundered multi-use tea towels, WypAll® X60 Single Sheet Wipers can help to improve hygiene and reduce the risk of cross contamination when it comes to drying and wiping tasks.
HACCP CERTIFIED
WypAll® X60 Single Sheet Wipers are HACCP International certified and are suitable for use on surfaces in contact with food.
STRONG WHEN WET OR DRY
With the absorbing power of HYDROKNIT® technology, these wipers hold their strength and shape even when wet.
VERSATILE MULTI-PURPOSE WIPERS
Hygienic, absorbent and durable wiper can be used for a variety of tasks including wiping spills, cleaning polished surfaces with reduced streaking, drying dishes and utensils.
SUITABLE FORMAT FOR KITCHEN AND FOOD SERVICE AREAS
Portable poly pack helps prevent moisture damaging contents in wet and dry areas of the kitchen and cafeteria.
CONTROL USAGE AND WASTE
WypAll® X60 single sheet dispensing can help control usage and waste
WYPALL® X60 wipers brings the absorbing power of our HYDROKNIT® Technology to a light weight wiper resulting in a versatile, absorbent, and strong wiping cloth which can be used for light duty tasks such as surface wiping and spills clean up, wet or dry.
WYPALL® X60 – CLOTH WIPERS, the ideal replacement for tea towels in healthcare food service areas.