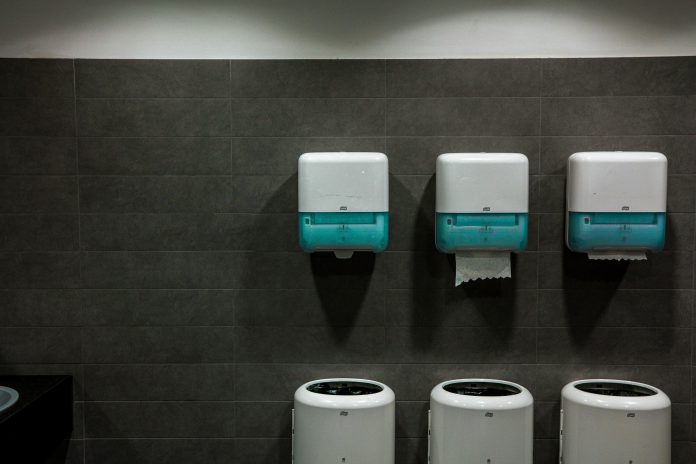 In the world of bathrooms, toilets have the power to transform the customer's experience, for better or worse. Today, bathrooms should be used to extend the branding of your business or facility – whatever industry you are in.
Do you strive to provide exemplary service to your customers? Then you should provide spotless and comfortable toilets, too.
A recent poll conducted by Harris Interactive reveals that 88% of people who encounter a dirty washroom think this reflects poorly on the sanitation of the rest of the establishment, including the kitchen and food preparation areas. The need for great toilets also extends to staff too, with experts discovering 1-in-10 employees would avoid using the toilet at work because of concerns about hygiene. With statistics like these, it's vitally important that you always invest time and effort into making your toilets presentable for visitors.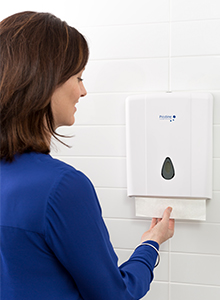 Special touches make a welcoming bathroom: Although having a clean and tidy bathroom is essential and relatively easy to implement (most establishments seem to implement hourly checks by waiting-on staff), bathrooms should be used as a further opportunity to impress. Lately, there's been a rise in ladies' toilets stocking items like sanitary pads, deodorant and hairspray, and it's the little added touches that really impress.
These bathroom products will help to ensure that your bathroom is a haven:
Facial tissues are a great addition to the vanity area in your toilets as they can be used to tidy up makeup or any number of things. The stylish packaging from the Pristine range ensures they look good on your vanity top.
Paper hand towels can dry hands efficiently (two sheets is the recommended), remove bacteria effectively, and cause less contamination of the washroom environment. From a hygiene viewpoint, paper towels are recommended in locations where hygiene is paramount, such as in food service and healthcare. A dispenser for your hand towels will smarten up this area of your bathroom.
Hand cleansers and soaps should leave hands feeling clean and refreshed while being gentle on your skin. Kwikmaster Professional's range of soaps include liquid soap, hand and body wash, and foam soap for those looking for an environmental choice​, as foam soaps use up to 40% less water than liquid soap.
Toilet Paper is a practical part of our every day, not just for its convenience but also because of the hygiene benefits. Long gone are the days of leaves and husks; today's technology provides guarantees of size, weight, softness, "finger-breakthrough" resistance and absorption. The quality of the toilet paper you provide reflects on the quality of the establishment you run.
Comfortable public bathrooms: It's easy to create a welcoming public toilet with products from Pristine's washroom range. Whether you decide to go for hand towels, toilet tissue, facial tissue or hand care products, the customer or staff member that uses your facilities is sure to feel the benefit. Public toilets leave a lasting impression, so make sure yours is a good one.
Pristine offers three types of paper product in its range of toilet paper, hand towel and facial tissue:
Premium – is Pristine's most popular range, made from virgin fibres. Manufactured with advanced high-speed machines that carry out the complex winding, cutting, slitting, printing and embossing steps which retain the functional properties of softness, strength and absorbency.


Sugarcane – washroom products are made from bagasse, a by-product from a sugar cane harvest. The fibrous material is a renewable resource made from a waste product, thus reduces waste. Bagasse is processed into paper products using heat, pulp and pressure.


Recycled – washroom paper products are made from post-consumer waste, such as textbooks and office paper. Using recycled paper means fewer trees are cut down.
Bathroom paper towels, facial tissue and toilet paper play a critical role in our basic daily hygiene, cleanliness and comfort. They efficiently support hygiene by preventing the spread of dirt, germs, bacteria, viruses and disease. For most of us, a day without these paper products is unthinkable.