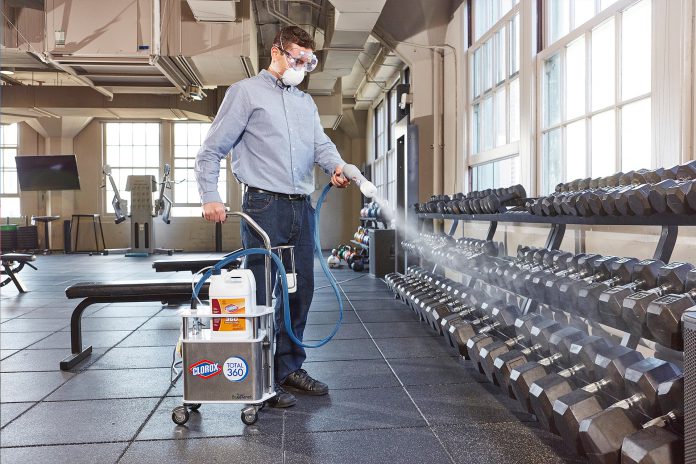 As we move into a new kind of normal in the year ahead, one thing will sit near the top of the agenda for many businesses: how to keep our workplaces clean. Cleaner, in fact, than they've ever been.
New standards of hygiene have been introduced for crucial and obvious reasons over the past year, and they're here to stay. Whether your company is customer-facing or not, it's time to really concentrate on keeping your enterprise spotless and germ-free every day, for the sake of both your staff and customers.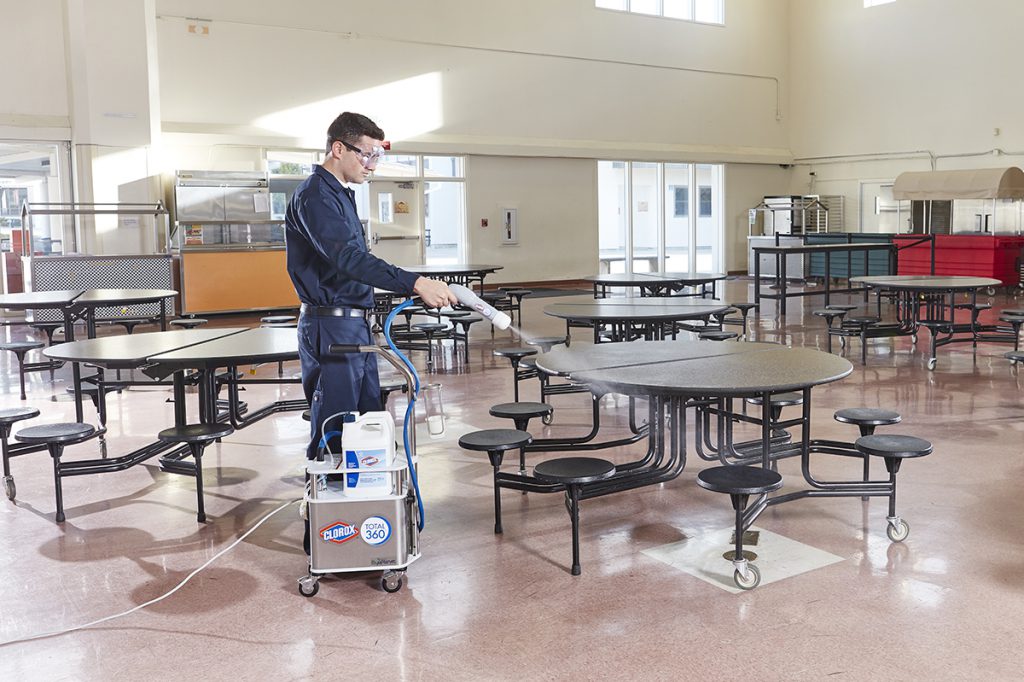 In planning ahead with cleaning solutions, the returns will be obvious: customers and workers can be kept safe and staff will take fewer sick days; your business will be in a good position to bounce back as things gradually return to some form of normality; and you'll know the demands being made of businesses in maintaining the correct cleaning and hygiene standards – and be able to meet them.
A unique, catch-all answer is Clorox Total 360®, a safe and efficient cleaning system that will kill 99.9% of bacteria on hard surfaces in five seconds.
Using the Total 360 Disinfectant Cleaner with the Total 360 Electrostatic Sprayer, you will achieve complete cleanliness in next-to-no time. Ruthlessly effective, this one-step disinfectant system will kill cold and flu viruses, MRSA and norovirus in two minutes or less.
Clorox Total 360® is perfectly designed for both large and small spaces, with the capacity to cover more than 1,670 square metres in an hour. And it's cost-effective, too, using 65% less solution and working 75% faster than an average trigger sprayer.
It will also eliminate odours and sanitise soft surfaces, while preventing mould and mildew from growing for up to seven days. It's the ideal solution for the cleaner months ahead.