Note: A version of this article appeared in the print versions of Flair Magazine, Ed 2, 2022 with incorrect information regarding the manufacturing of the dishwashers as well as father and son founders Des and Gary Brent. It has been corrected in all online publication.
Ask anyone who's ever had to handwash dishes after a busy dinner service and they'll be the first to tell you – a dishwasher is one of the key elements of any commercial kitchen. And not just any dishwasher. One that's equal parts powerful, reliable, economical, and is built with longevity in mind.
They're four qualities that the Washtech "M-Type" range of professional dishwashers have in spades. The five dishwashers included in in the range – the GM, UD, M1C, M2 and M2C – are constructed of heavy-duty stainless steel, utilising the most up-to-date technology available.
Some of the range's features include advanced electronic controls, which give full mastery over everything from chemical injection settings to service reminders; soft start technology, allowing water pressure to build gradually (avoiding breakages); and a self-cleaning mode, which operates at the end of every drain cycle, filling the machine with clean water before it turns off.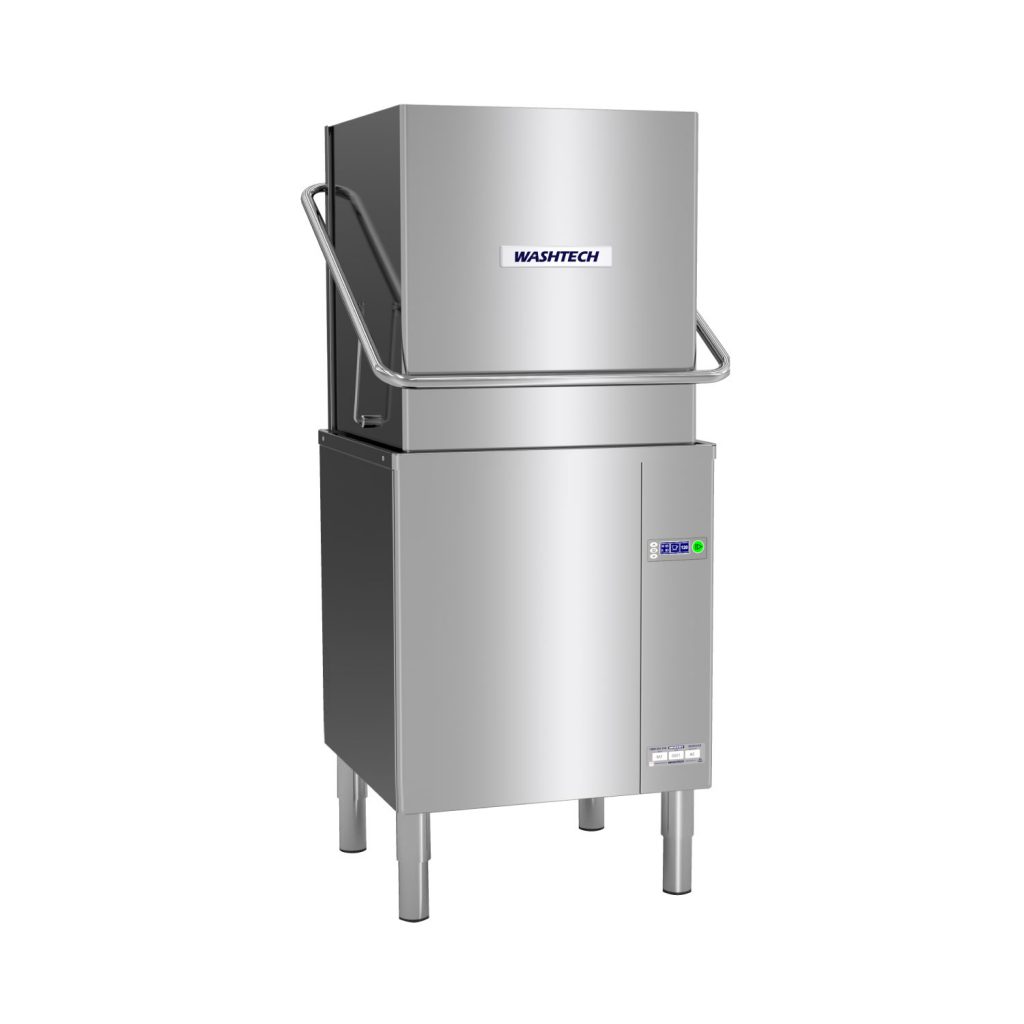 The M1C, M2 and M2C models also feature "Polish Free Compatible Assured Rinse" technology, wherein a rinse booster pump ensures that temperature and pressure remain consistent throughout the cycle. All five models can be set for 60-, 120- and 180-minute cycles, and use no more than 2.6 litres of water each time. It's the kind of flexibility, innovation and excellence that's come to be expected from Washtech, which had its beginnings in Auckland in 1981 (as Wash Systems Limited).
Father son duo Des and Gary Brent built their first undercounter dishwasher – the Starline – in Des' garage, and expanded into the Australian market in 1989. Now the company is the largest manufacturer of professional wash equipment in the country, operating with the same three values that existed when they built their first model almost 40 years ago: robustness, efficiency and reliability.
Learn more about the WashTech Professional Range from Moffat's Product Manager – Warewashing David Emberton.