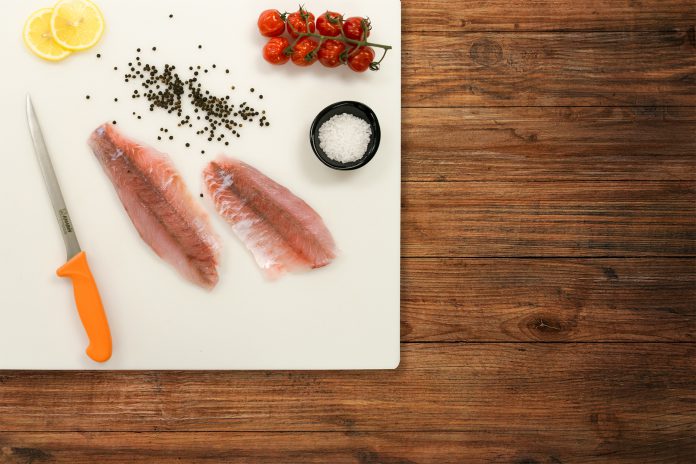 With 81% of the fish industry being male, fish monger is still a popular term in the trade. Fish mongering is to seafood what a butcher is to meat. Practitioners are trained in the selecting, purchasing, handling, filleting and displaying of seafood products – from frozen products to prepared fish.
In Australia in 2016-17, fishery and aquaculture production were valued at a significant $3.06 billion.
Frozen Fish
The sharp choices for frozen fish saw blades has truly evolved with cutting-edge technology. Partnering with Munkfors, Khabin supplies high quality bandsaw blades for the fish industry, sharpening the fish practitioner's performance to gain a more competitive edge.
Saw blades are designed to meet the fish industry's high demands for long lifecycles, straight cuts and minimal waste. The range of touch high-performance blades includes many different dimensions and teeth configurations. Using unique profile-grinding technology, the blades are sharp to efficiently cut through all types of frozen fish. Sawing frozen fish direct from the freezer is a typical application where these blades excel.
Unique profile-grinding technology
To produce the teeth of top-quality blades that outperform most other brands, a unique and patented profile-grinding method gives:
• Sharper blades
• Cleaner cutting
• Uniform cutting geometry
• Longer blade lifetime
• Minimum downtime
• Very little material waste
Many benefits in frozen fish processing
The design, functionality and sharpness of the blades gives the fish practitioner many benefits. They help:
to achieve cost-effective processing,
a product appearance that attracts customers and
hygienic practices that minimise microbial contamination.
Other benefits are a good surface finish and increased product shelf life. Furthermore, the right cutting geometry of the blades minimises waste and helps to keep product surfaces clean.
Bandsaw blades for frozen fish
A supply of tough high-performance bandsaw blades of different configurations is manufactured from the best strip steel available to ensure they cut easily through all types of frozen fish.
As well as bandsaw blades ideal for cutting frozen fish, Khabin also includes in their range for the fish practitioner, knives for filleting and boning.
| | |
| --- | --- |
| BKP1020014806 | KHABIN KNIFE FILLET NAR FLEX ORN 8IN |
| BKP0715006806 | KHABIN KNIFE BONING NAR CURV ORN 6IN |
| BKP0716078806 | KHAB KNIFE BONING S/FLX GRNT ORN 6IN |