Wet wipes or just "wipes" are small, super-soft, and moist cloths made of either viscose or a mix of viscose and polyester. Over the years, wipes have become increasingly popular among parents due to their easy and hygienic use. One of the reasons why wipes have become so hyped is because of how practical they are. Especially in everyday life where time is often an issue for families with young children. You can use wipes for almost anything.
Nappy changing
Wet wipes are very useful in any kind of nappy changing situation. When freshening up a child's nappy area or removing the smell of urine when changing a wet nappy wipes are the preferred choice.
Wipes for children are designed specifically for sensitive young skin and can be especially gentle if a child is experiencing nappy rash. Nappy rash can be painful, meaning it is necessary to rub and clean the infected area as little as possible. This can be hard when you also need to keep the baby's bottom clean and dry. Wet wipes are formulated to match the pH of children's skin and they are super-soft. That makes them perfect for a gentle and mild cleansing of red and sore bottoms, as they will leave the protective layer of the skin intact . This is particularly important when you want to get rid of a rash.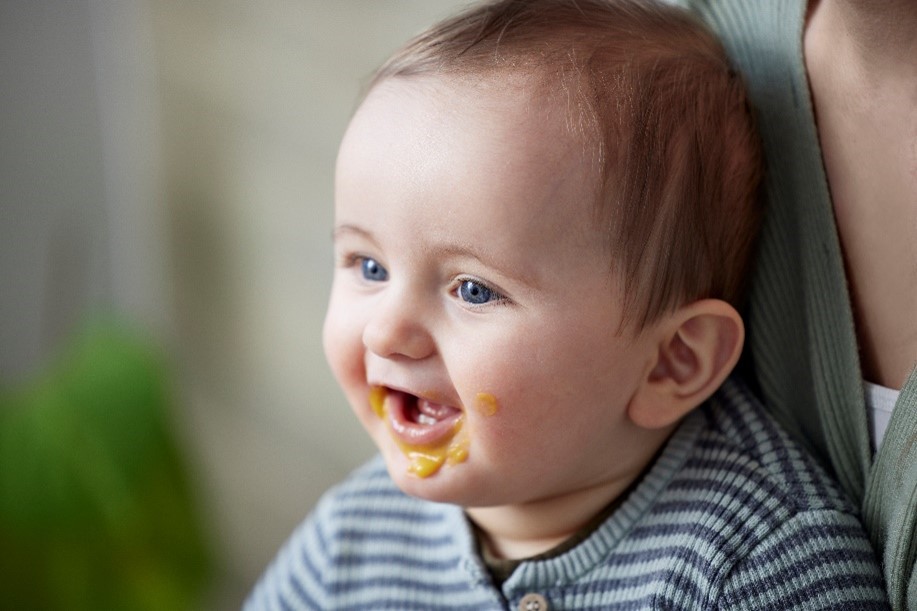 During and after meals
Let's be honest. When children start to eat solid foods, it can be quite a mess. Before being able to master the art of eating with a spoon, they must endure many failed attempts at reaching their mouth. Most meals will inevitably end up with the chair and table being covered in food – probably the child too. Wet wipes can be perfect for catching flying food as well as for a quick clean of a child's mouth. In skin-friendly wipes the main ingredient in the fluid is water, so you can safely use wipes to clean any hands or faces after a messy meal.
What to keep in mind when using wipes
Even though the majority of wet wipes for children are designed for sensitive children's skin, you should still be attentive to finding ones that are skin-friendly. And you also need to know how to use and dispose of the wipes correctly.
Here are our top tips on choosing and using wipes that are safe for skin and gentle on nature:
Make sure that the wipes are dermatologically tested and do not contain perfume and colour.
Check to see that the wipes do not contain perfume or other substances classified as carcinogenic, harmful to the reproduction, or allergenic.
Some children have very sensitive skin that will react to different types of care products – even ones that are designed specifically for children's skin and hold all the right certifications and tests.
If possible, look for wipes made of 100% viscose, which is the more eco-friendly choice.
Make sure to dispose of the wipes correctly. Wipes should always be disposed of in the trash. Never flush wipes in the toilet as this will clog the drain.
Make sure to recycle the wipes packaging together with other recyclable plastic waste.
Bambo Nature Wet Wipes are dermatologically tested and contain no perfume or colour. They are recommended by Asthma Allergy Nordic and certified by the Nordic Swan Ecolabel. The safe choice for your child and nature.