So why a professional dishwasher? Because results matter, wash after wash, day after day….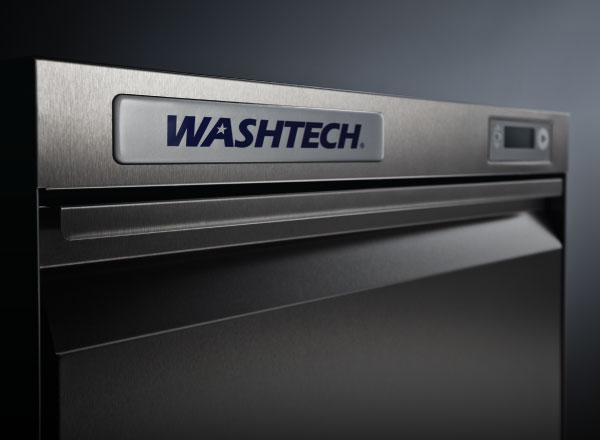 The Washtech Professional range of dishwashers have been built on decades of knowledge and experience with long-lasting stainless steel to withstand tough Australian conditioners. The professional series has evolved and improved by using the latest technology to be one of Australia's most trusted dishwashing brands.
The only plastic found in a Washtech professional dishwasher will be your dishes. Electronic controls make it simple to use and see exactly where the dishes are in the washing process, but also allows you the ability to take control and adjust a number of settings to maximise results and savings. This makes the Washtech professional dishwasher one of the eco-friendliest dishwashers on the planet.
The need for a machine that has the reputation for both reliability and performance day after day is real. If you're looking for:
A unit that improves the working environment and is easy to use…
One that doesn't require positioning under a canopy…
Can give you polish free results…
Built for Australian conditions…
Support to reduce down time when breakdowns do happen…
And doesn't cost the earth…
The Professional series is for you. With standard features like:
Eco mode that reduces energy consumption when you are not washing dishes
Soft start that stops those lighter items from flying around the dishwasher.
In pass-through models there is assured rinse that guarantees your dishes are sanitised every time.
Polish free RO compatible versions available for those looking to reduce the labour of polishing glasses without compromising the result.
Heat recovery machines are SEED certified, these are for areas where it cannot fit under a canopy, which not only take the steam away but uses it to heat incoming water for even more energy savings.
No matter the size of the business, the Washtech Professional series has a model to fit any business and is proven to give you great washing results wash after wash, giving you piece of mind Washtech is the market leader for value.
Learn more about the WashTech Professional Range from Moffat's Product Manager – Warewashing David Emberton.