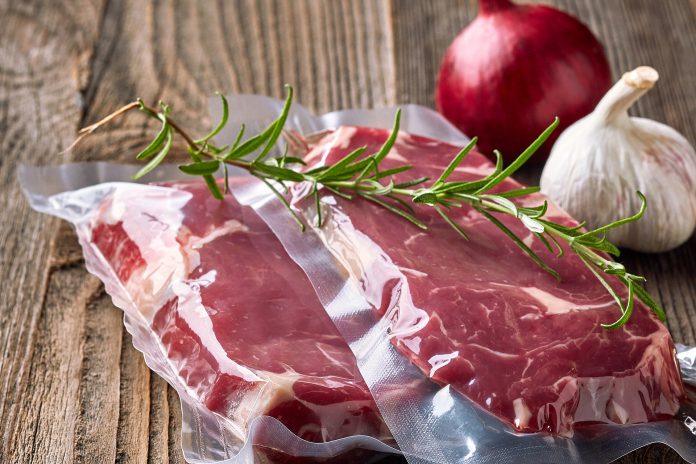 More and more these days, the butcher is extending his offering of products to include vacuum sealed meat parcels, and also full meals including vegetables. So, let's look at the benefits for both the butcher and their customers.
Vacuum Sealed Food:
Stays fresher for longer – The air is removed from the bag preventing bacteria and mold growth. Instead of lasting days your food can last up to a couple of weeks, with correct storage.
Protects Food – from freezer burn, which occurs when food is exposed to the cold dry air. When the food is sealed within the bag it will not burn, discolour or go slimy. The vacuum bag is an excellent barrier from the elements.
Retains freshness – by 'locking in' the produce so it doesn't dehydrate with exposure to air. Vacuum sealing holds in the moisture, juices, and flavour of the food.
Extends your product range – allowing you to offer meal-sized portions to your customer that will stay fresh until they're ready to cook them for themselves, family and friends.
Saves your customers time – by supplying family and individual meal size parcels all your customer needs to do is grab the portion fresh or from the freezer. Then they can easily sous vide within the bag, or open and cook in an alternate method. The planning, shopping and portioning has already been done for them. Dinner is served!
Efficiency and organisation – vacuum sealed food takes up less space in your fridge or freezer and allows you to easily see what you have. It is an efficient and organised way to package food, plus the seal keeps it fresher longer.
Saves You Money – by protecting the food and reducing what goes into the bin.
These vacuum bags ensure presentation of fresh, frozen and ready-to-freeze meats in the butcher's display. They also extend the shelf-life of fresh poultry, seafood, beef, lamb and even vegetables.