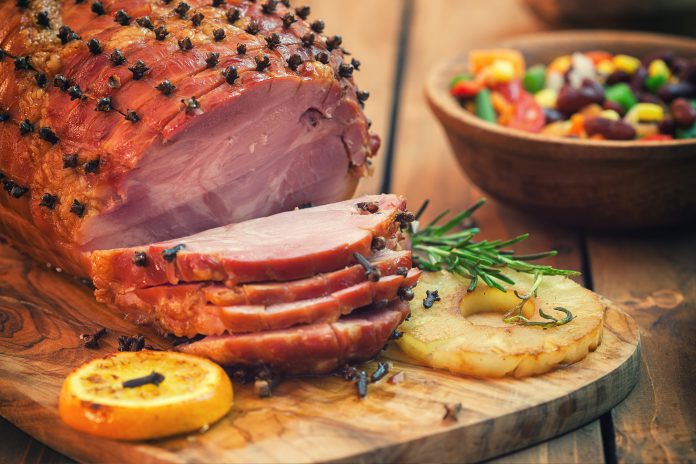 Ham is a traditional dish that graces many Australian and New Zealand tables on Christmas Day. Each family has their own tradition, their own recipe, their own special ingredients for glazing the ham – making it the centre piece, and often, the most important element of the Christmas feast.
But when did this tradition start? This tradition that has spanned time and continents. Today the style of preparation varies widely, but the essence of the dish remains the same.
Common myth has it the meat was introduced as part of a Pagan ritual, and back in the day the meat was in fact wild boar (yep – with an apple in its mouth). The locals (Norse) wanted to appease the god Freyr – who was the god of fertility, fair weather, the harvest and . . . well boars.
Following Christ's death, many pagans converted to Christianity, and the traditional pork meal remained. The meal became linked to St Stephen, who's traditional feast day is 26 December. So, when Good King Wenceslas looked out on that cruel frosty night of St Stephen, the fortunate peasant who was brought in from the cold no doubt enjoyed wine coupled with ham. The convergence of the two traditions gave rise to what we now refer to as Christmas ham.
As Christmas in the Antipodes comes at the beginning of summer, many people no longer serve a traditional hot roast dinner, instead serving cold turkey and ham, seafood and salads. Christmas ham leftovers are bagged up to later use in sandwiches and salads, plus are often frozen to make soup and other dishes when the summer is over.
Similarly, butchers use vacuum shrink bags to ensure the ham their customer buys are fresh and at they're very best. The packaging presents food attractively to customers, is drip-proof and easy to handle, and is also heat-treatable. But most importantly, it ensures it lasts for longer than Christmas Day – if there are even leftovers to save.