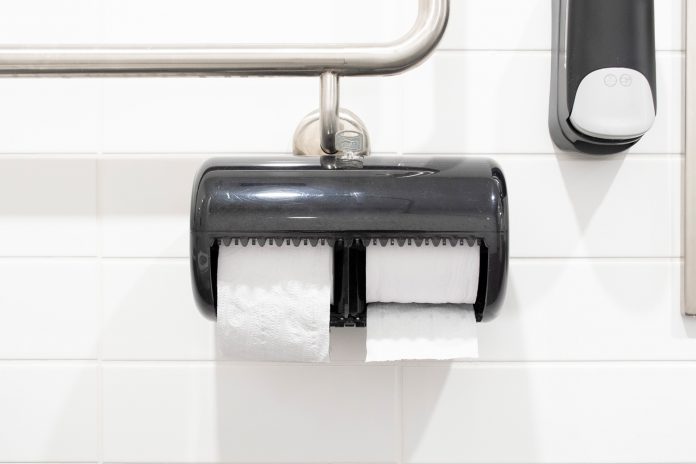 For carers and those working in care facilities, accessibility in bathrooms is imperative for their customers. So, what exactly does this mean?
The correct bathroom design for the elderly, or for those suffering from disability or injury, is vital in providing them the independence they seek to maintain personal dignity.
Layout is probably the most crucial part of accessibility. Wide doorways with easy access to everything; wall hung sinks, raised toilets and hobless showers are the ideal. Avoid any barriers that make it difficult to see the room, snub walls being a barrier. Providing a straight line of access to the vanity, toilet and shower is crucial.
Safety rails and grip bars will greatly improve bathroom safety for the disabled or anyone with limited mobility. The shower, bathtub and toilet all require hand or safety rails to help safely enter and exit for those with mobility issues. Safety rails should be installed at sitting and standing height, and depending on the disability and your customers specific needs, rails may also be added in other strategic locations to improve overall bathroom accessibility.
Tapware also requires some thought. An extended lever tap handle is designed for assisted living applications and provides greater hand and palm control for the user. The longer lever has the advantage of easy reach and operating.
Showers benefit from a sliding shower head that doubles as a grab rail as this handy addition provides further support for those who are unsteady on their feet. A shower box rather than a traditional narrow shelf or bowl makes it easier to store and pick up bottles and soap. Walk-in showers and bathtubs are best to allow easy direct entry.
Nonslip tiles reduce the risk of falling and are vital for any bathroom. To improve shower safety for those who are less agile, non-slip flooring, while more expensive, provides added traction for users throughout the shower area. This greatly enhances shower accessibility for the disabled or anyone with balance issues.
Lighting should be bright, and motion light sensors can make night-time visits much easier to navigate. Switches and power points should be situated at a level suitable for those in wheelchairs or for those who cannot bend and squat.
Locks on private premises may not be necessarily, as while customers require privacy, health care staff must be able to gain access to the toilet if needed. Disabling locks will avoid the person locking themselves in.
Dementia sufferers can find it difficult to remember where the toilet is, so a picture of a toilet on the toilet door can be helpful. Avoid mirrors or be mindful of their placement, as a person with dementia may mistake their own reflection for another person and avoid going to the bathroom because they think it is already occupied.
Outings can cause concern as bathrooms at the top of staircases and or in tight corners are impossible to navigate for the elderly or disabled. For those looking for accessible bathroom facilities in restaurants and cafes, note that current legislation advises that if there are 20 or more staff and patrons, an accessible toilet must be provided for use by staff and patrons. So, if you can't find it – just ask.
Style does not have to take a back seat to practicality. Clever bathroom design and product innovation ensures that well-chosen accessories add a touch of elegance.
Even your choice of soap, facial tissue, toilet paper and hand towel makes a difference – so choose wisely.