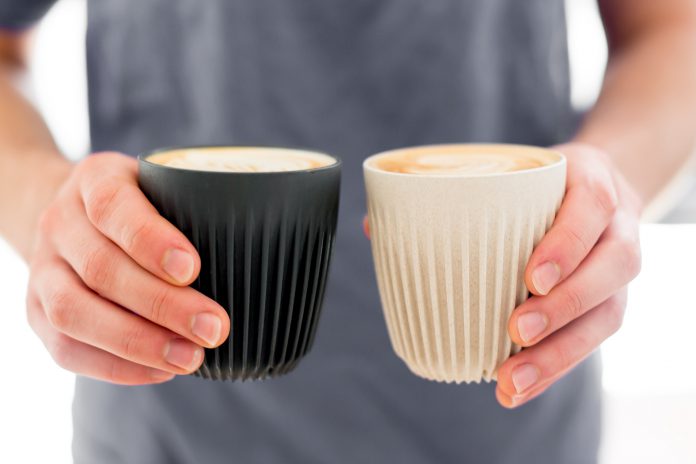 Australians love coffee – we consumed an average of 1.92kg per person in 2017, and the national coffee market is worth some $8.1 billion. The downside of that love affair is that we use about 2.7 million disposable coffee cups every day, and none of them can be recycled.
It's little wonder, then, that sustainable coffee cups are having their moment, including Huskee, a range featuring coffee husk as a raw material – organic waste produced during the milling process. The range is not only fully sustainable and totally non-toxic but beautifully designed: the external "fins" provide both a distinctive design feature and protect a user's hands from heat. Now the award-winning Australian brand has introduced HuskeeSwap, an ingenious "swapping" system for coffee drinkers.
Businesses register with the program, purchase a "float" of cups and, when a registered customer comes in with their used HuskeeCup and lid, the barista makes them a coffee in a new "swapped" cup.
Dishwasher-safe and BPA free, the reusable cups are a durable alternative to single-use coffee cups, helping to reduce the number of takeaways that end up as landfill.