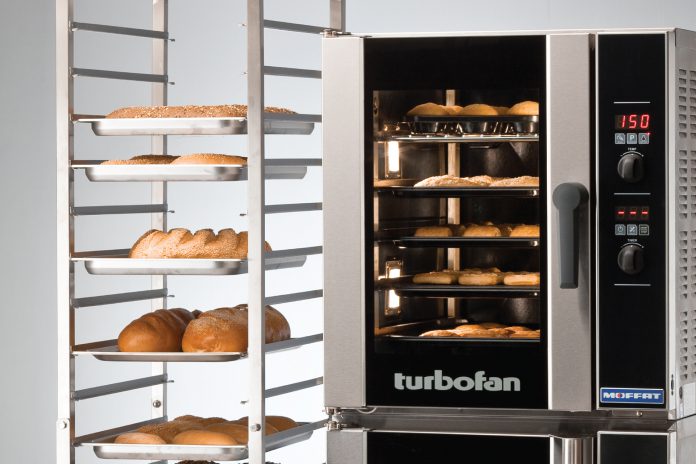 The COVID-19 pandemic has meant that all hospitality businesses have had to re-evaluate their operations in some way. In the hotel world, meal service has been a particular focus.
Social distancing is, of course, the main issue that hotels have needed to adapt to, while also being able to serve customers quickly, maintain the quality of hot food, keep menu diversity and manage labour requirements.
Commercial kitchen equipment manufacturer Moffat has developed a grab'n'go buffet-style solution for hotels to help them adapt to the reality of COVID-era food service. Part of this solution is the company's new Turbofan H Series of hot holding cabinets, which allow food to be bulk cooked and held without its texture or temperature being spoiled. The food can then be plated as required and quickly served to the customer.