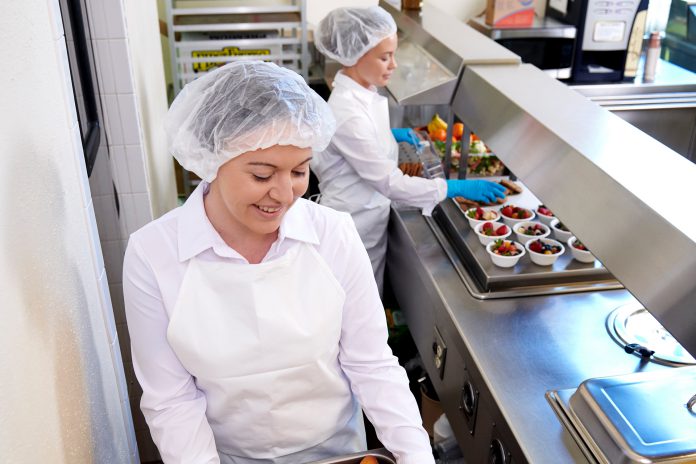 Face the Facts – In the span of 24 hours, the average adult touches 7,200 surfaces1 and touches their face 552 times2.
Help Your Hands – Nearly 95%3 of surveyed adults did not wash long enough to thoroughly clean the germs from their hands.
Surface Surprises – The average desk has 400x more bacteria than a toilet seat (4)
Dirtier environments – Water fountain spigots can have 19x as much bacteria as a toilet seat (5)
If you're alarmed by these numbers, know that you're not alone. It's important to understand what you're up against every day, so you can help protect your guests and staff. Get prepared with a solid workplace hygiene strategy.
Among the many actions we can take, two important steps are more critical than ever: washing hands and disinfecting surfaces. These simple measures go a long way to help curb the spread of germs and help create a more hygienic environment.
To do more than just scratch the surface of hotel hygiene, it's vital to frequently clean and disinfect certain areas. Hotel rooms, common spaces, work equipment and high-touch items—like elevator buttons and stair rails—all require due diligence. Cleaning and disinfecting these surfaces several times during the day, helps improve hotel hygiene.
Kimberly-Clark Professional offers disposable cleaning cloths, or wipers, as a more hygienic alternative to reusable towels or rags.
Our WypAll® X60 range brings the absorbing power of our Hydroknit(*) technology to a light weight wiper. It combines versatile performance and economical design for light-duty tasks, such as cleaning every day surfaces, delicate parts and absorbing light liquid and oil spills.
In addition, our WypAll® L30 are Single-use wiper is designed for light duty tasks. Ideal for single use applications, this strong, absorbent wiper is suitable for cleaning and touching food contact surfaces. Tackle germ hot spots in the workplace with the right wiping solutions.
References
Zhang, N., Li, Y. and Huang, H., 2018. Surface touch and its network growth in a graduate student office
A frequent habit that has implications for hand hygiene Kwok, Yen Lee Angela et al. 2015. American Journal of Infection Control, Volume 43, Issue 2, 112 – 114
Borchgrevink, C.P., Cha, J. and Kim, S., 2013. Hand washing practices in a college town environment. Journal of environmental health, 75(8), p.18.; Hand Washing Practices in a College Town Environment, Journal of Environmental Health
U. of Arizona study by Gerba, C. 2002. First In-Office Study Dishes The Dirt on Desks
NSF study with elementary schools. https://www.nsf.org/consumer-resources/studies-surveys-infographics/germ-studies/germiest-places-schools