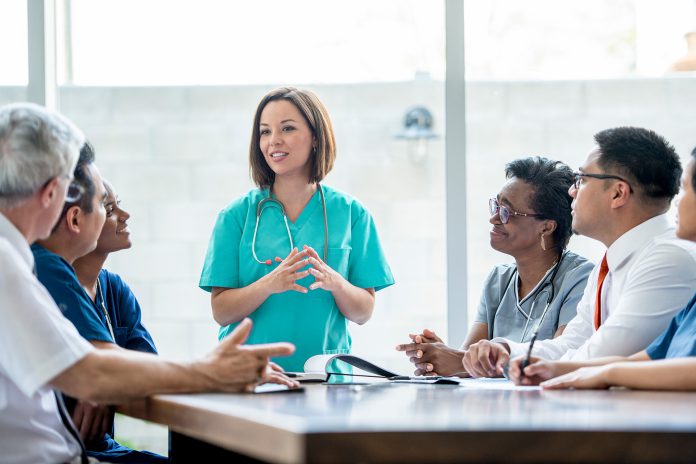 Placing hand sanitizer and signage in common areas is a step in the right direction. But studies show it simply isn't enough to make a real impact. Targeting "hot spots" with hand and surface hygiene, is a key step toward reducing the spread of germs. Objects that are touched by lots of people throughout the day − such as doorknobs, elevator buttons and hand rails − should be cleaned and disinfected daily in order to help break the chain of germ transmission.
No matter which surfaces they come in contact with throughout their day, give your staff, patients and visitors greater peace of mind by providing proven cleaning solutions.
Did you know?
• We touch 7,200 surfaces every 24 hours (i). You also touch your face 522 times a day. (ii)
• 67% of soak buckets tested harboured bacteria (iii)
• 93% of towels sampled contained live bacteria including:
o E. coli
o Coliforms linked to feces
o Pneumonia associated bacteria

Choose the right wiper for the task to clean surfaces with confidence. Kimberly-Clark Professional offers disposable cleaning cloths, or wipers, as a more hygienic cleaning alternative to reusable towels or rags.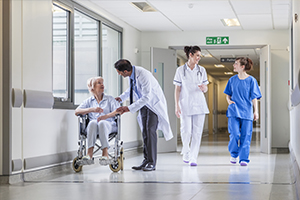 WypAll® X60, our disposable multipurpose cleaning cloth wipers, brings the absorbing power of our Hydroknit(*) technology to a light weight wiper. It combines versatile performance and economical design for light-duty tasks, such as cleaning everyday surfaces, delicate parts and absorbing light liquid and oil spills.
[i] Zhang, N., Li, Y. and Huang, H., 2018. Surface touch and its network growth in a graduate student office. Indoor air, 28(6), pp.963-972
[ii] A frequent habit that has implications for hand hygiene Kwok, Yen Lee Angela et al. 2015. American Journal of Infection Control, Volume 43, Issue 2, 112 – 114
[iii] "Microbial contamination of hospital reusable cleaning towels," Charles Gerba, Ph.D, etal, American Journal of Infection Control, March, 2013, WITH Engelbrecht K, D Ambrose, L Sifuentes, C Gerba, I Weart, DW Koenig. 2013. Decreased Germicidal Activity of Commercially Available.