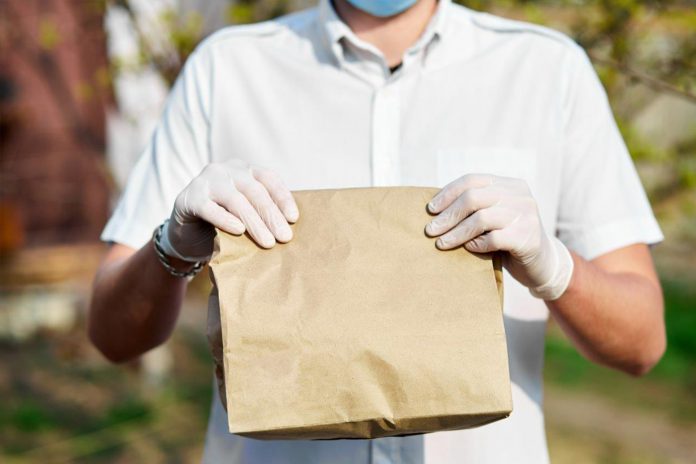 New government regulations protect customers, staff and guests during the CoVID-19 pandemic. These restrictions impact the way you conduct your business, how you approach your customers, and your food safety management procedures.
Whether you are providing food from your normal menu, or creating dishes for delivery or takeaway, there are some things you need to consider.
Transmission of CoVID-19 – is thought to survive on hard surfaces for up to three days which is why cleaning and disinfection around your premises are critical to minimise its spread. All staff need to be informed of your new cleaning routines and procedures to effectively and actively be part of the control process.
Food Packaging – has to be clean and suitable for food use. Ensure it is stored hygienically and it is recommended you use disposable packaging to avoid the need to deal with any returns. This will avoid any potential viral contamination and transmission of germs from returned packaging.
Delivery Containers – should be easy to clean and disinfect. Make sure you clean and disinfect containers internally and externally. Ensure this is done regularly throughout the day, it is recommended before and after each delivery.
Customers Who Are Self-isolating or Ill – it is important to establish whether a customer is self-isolating or ill. You should put a process in place when an order is placed so delivery drivers can avoid direct contact with the customer and leave the delivery on the doorstep.
Implement a drop-off system where the order is placed at the customer's door and contact is made via the bell or phone whilst the driver moves back from the order to allow for appropriate social distancing.
Delivery Drivers – if you organise your own delivery drivers than they should receive basic induction training on safe food handling, personal hygiene, and reporting of any infections or illness. Drivers are your responsibility so check drivers for signs and symptoms of coronavirus and record in your due diligence records.
Drivers must hand wash or sanitise before and after collection as they could cross contaminate between the restaurant and the customer.
Food Takeaway – if customers are collecting takeaway meals they must be encouraged to sanitise their hands upon arrival at the premises, encourage non-cash payments and have a regularly cleaned designated collection / hand-over area (away from the kitchen). Staff must keep a sensible distance from customers, and each other. Adopt a one-in and one-out policy for collections and control pick-up times to avoid customers queuing outside the premise.
Safe Food Procedures – means maintaining hygienic practices and ensuring food safety. Ensure your food safety management procedures are up-to-date to show you have considered the food safety controls necessary to minimise risks for food handling. And label label label! For delivered food you should label packaging with allergen warnings and any required instructions for the customer.
Social Distancing for Staff – It is extremely important that staff can keep themselves and others safe. Ensure all staff understand what is expected of them and make sure their working area is reviewed and rearranged to secure a safe environment. And monitor compliance with this.
Laundry – Ensure staff always wear clean uniforms. It is recommended as standard practice in food businesses that uniforms are laundered commercially. Where staff are washing their uniforms at home, they should ensure they are washed and stored separately from other household laundry.
Cleaning – Ensure that the frequency of disinfection is increased throughout service times, and make sure staff are including all high-touch surfaces such as work surfaces, tables, chairs, light switches, door handles, toilets, hand towel dispensers, taps, eftpos machines etc.
Handwashing – Handwashing remains one of the most important personal hygiene practices. Hands should be washed:
On arrival at work and entering any service area
Before handling any food or after touching rubbish
After touching hand contact surfaces such as handrails, door handles
Always after using the toilet or going into the toilet areas
After touching your face, sneezing or coughing
After handling and opening packaging, money, receipts and cleaning supplies
After removing gloves and aprons and before putting on new ones
Before and after handing customers food deliveries / collections
Download these four free posters and place around your business, to remind staff of best practise behaviours.