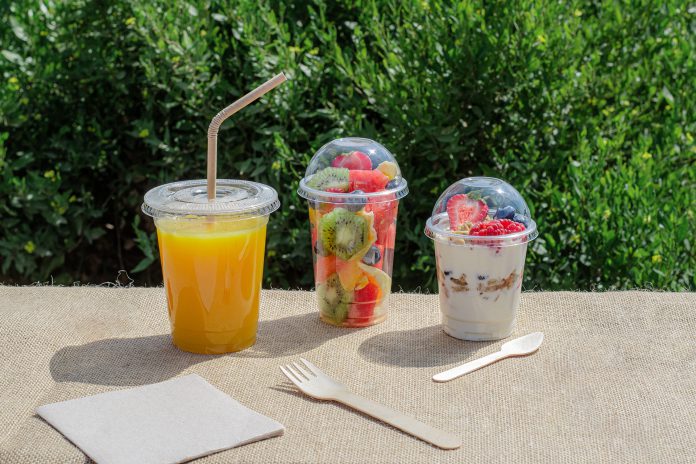 When it comes to the war on waste, we are all looking at wiser ways to use plastics. As industries evolve to become more environmentally sustainable, better plastic packaging solutions have been introduced to support a circular economy, while still providing the functionality and convenience that plastic offers.
One of these solutions is a material called rPET (recycled polyethylene terephthalate) which is created from PET plastic products. Revive's new range of cold cups is made from rPET, and provides businesses with a more sustainable packaging option while meeting the quality expectations of consumers. While the range helps to reduce the amount of rubbish in the waste stream by using recycled plastic, it also reduces the amount of new waste being created.
After rPET cups are used, they can be further recycled to create another rPET product. And, unlike some plastics which require disposal at specific locations to be recycled, Revive's cups are easily recyclable through kerbside council collection in both Australia and New Zealand. The range includes six cup sizes, with dome and flat lids to suit. Revive cups are clear, strong and crack-resistant, and are ideal for soft drinks, smoothies, beer, juices and slushies.